Brands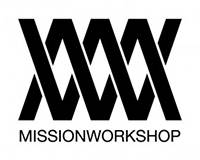 The Mission is where we design, develop, and work in San Francisco. Our workshop was created out of the need for gear that out-performs, while maintaining a clean aesthetic appropriate for cycling, travel, and the daily routine. Pulling from our experiences, Mission Workshop creates bags that can handle a lifetime of abuse and apparel that can withstand the worst weather.
Categories: Backpacks, Messenger Bags, Shoulder Bags, Waist Packs, Camera Packs & Bag Accessories

Chrome Industries was established in 1995 with a Juki sewing machine, a few yards of military grade fabric and seat-belt buckles cut-out of old cars. The mission was simple; create bombproof bags that are practical and functional. Chrome's iconic messenger bag with quick release buckle was born. Over the last 17 years, Chrome continues to develop useful and durable gear for people who live and ride the city. Street-tested by professional messengers, fixed freestyle riders and urban commuters, Chrome makes bags, footwear and apparel that adapt to the changing and unpredictable nature of the city.
Categories: Backpacks, Messenger Bags, Travel Bags, Sling Bags, Camera Bags & Bag Accessories
ORTLIEB Outdoor Equipment
Manufacturer of waterproof Outdoor Equipment. Being one of the pioneers in the waterproofing industry of bags. Made in Germany.
Categories: Waterproof Bags, Dry Bags, Rear Panniers